Manufacturing Plants
BCH has two state-of-the-art manufacturing locations in Faridabad and Rudrapur employing modern manufacturing techniques, quality assurance systems, and well-equipped design, tool room and R&D facilities.
The company's plant in Faridabad (near Delhi) was established in 1968 and is located in a covered area of over 2,50,000 square feet, employing about  700 personnel.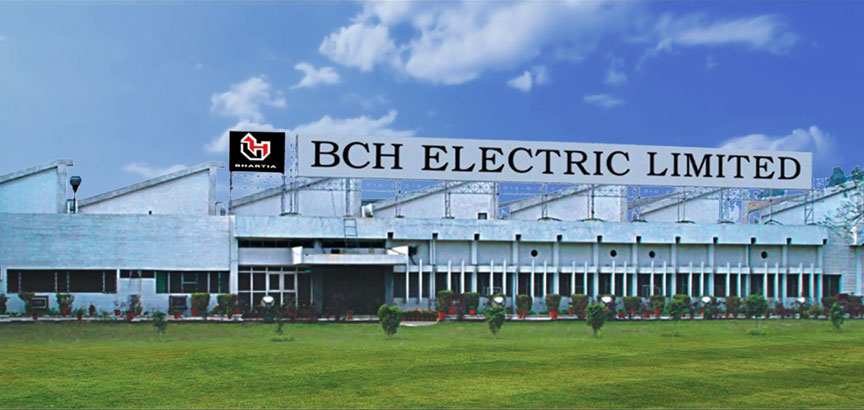 The BCH Rudrapur manufacturing facility set up in 2010 has been designed to be comparable with the world best manufacturing facilities for electrical products.
BCH has invested in the most modern equipment to ensure world-class production at its facilities
One of the country best tool-room facilities in LV Switch-gear
A paint-shop that is unparalleled outside the auto industry
Enclosures manufacturing facility with the latest CNC and PU gasket machines
Completely integrated plant for control gear & switch-gears
Moulding shop
Manufacturing & plastic shop
Press Shop for lamination & press components
Contact welding shop
Coil winding shop
Modern CNC fabrication shop
CNC Turret Punch Presses
CNC bending machines
Welding & grinding shop
Fully automated eco-friendly (ROHS compliant) powder coating booth with multiple reciprocating application guns.
European PU gasket machine with raw material sourced only from Europe
Ensuring complete reliability of PU gasket quality
State of the art modern tool room
Moulds and press for manufacturing all kinds of plastic parts
Design requirement armed with Pro-E & AutoCAD software
Latest spark erosion EDM machine from Europe
Wire cut machine from Japan
Electrode making machines from Europe with a positioning system
Milling & grinding machine with centerless grinder from Europe